Welome to Vintage Metal Art's online catalog. We carry the largest selections of theme retro sign decor anywhere in the world.
All of our signs may optionally be personalized to suit your home or business.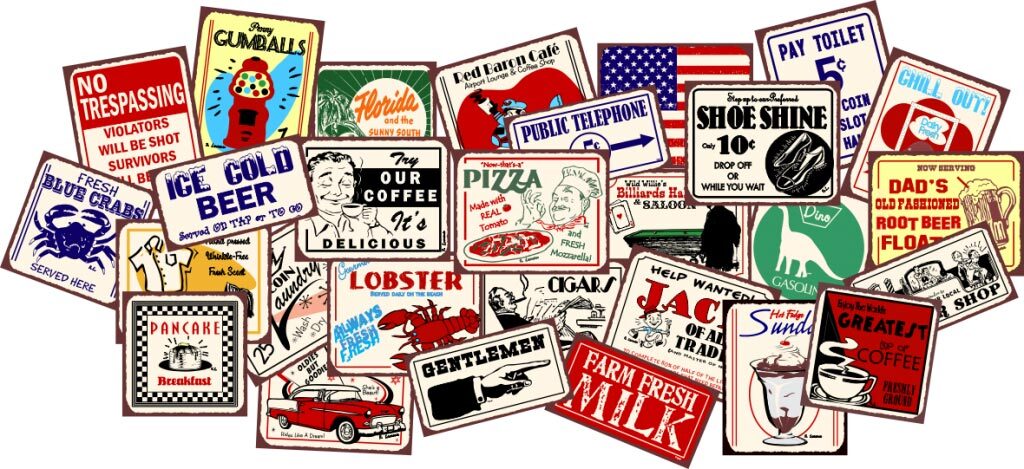 Begin by selecting a category below.  If you have any questions, our friendly service staff is happy to assist by email or phone.
We invite you to peruse our vast online catalog of restaurant signs, bakery signs, ice cream signs, pizza signs, coffee signs, automotive signs, holiday signs and more. There's something for everyone! Custom Vintage Metal Art signs are served fresh… just the way you like 'em!